Top Rated CFD Sites
Risk Warning
/
Ad Disclosure
Risk Warning: The products offered by the companies listed on this website carry a high level of risk and can result in the loss of all your funds. You should never risk money that you cannot afford to lose.
Ad Disclosure: Some of the links that you will find on this website are advertisements for which we do receive financial gain for referring new customers.
CFD Sites in Singapore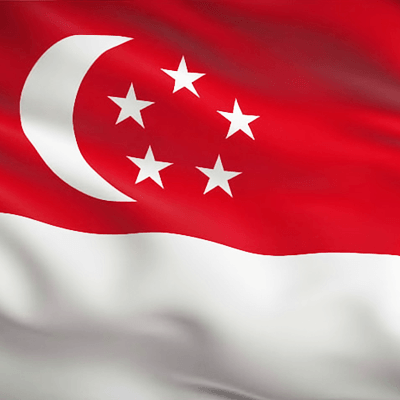 You have already seen the lengths that the Singapore government goes to in order to provide a safe trading environment, which means you can move on to looking at the other aspects of a broker that we feel are of particular importance to a day trader.
Mobile Trading
Every trader will, over time develop his or her own style of trading, have a preferred platform and create their own working hours. Gone are the days where being a day trader involved being confined to a desk for long hours, technology has moved on to a point where mobile device trading is on a level with any other. In recognition, brokers invest highly in providing a mobile service, by either developing an App or by optimising their own website for mobile use. Any broker that does not provide a great mobile option is unlikely to invest in other areas as well.
Deals And Incentives
You cannot fail to have seen seemingly 'amazing' offers made by some CFD brokers eager to engage new clients. Although it is not always the case, in our experience they are rarely as good as they first look. Reading the terms and conditions may mean reinvesting the 'bonus' multiple times, or it may be at the expense of better spreads throughout the broker's site. The best brokers are those who offer fair and reasonable asset spreads and reward traders for loyalty.
Diverse Asset Types
Unless you are already an experienced day trader that has a good idea of the assets or derivatives you intend to trade to fit in with your strategy, we recommend that you look for a broker offering a variety. Having a wider choice will enable you to learn much more about how various markets operate and to see patterns emerging throughout the trading week.
Good Customer Support
Customer support can be seen as a broad term, not just as a contact point. A broker who offers support from the time you sign up for a demo account onwards is worth its weight in gold at times. You should look for easily accessed and extensive FAQs, as well as helpful guides and videos, which hopefully cover everyday questions. For other problems directly related to your account, it is always good to know that there is a direct point of contact available during all trading hours; a toll-free phone number being the ideal.
Broker Fees And Tax
Todays Top Traders
| | | | |
| --- | --- | --- | --- |
| Trader | Broker | Asset | Profit |
Brokers, like any other business, need to make money and will charge you fees to cover the cost of administrating your account and providing services. Some brokers offer a fixed fee per trade option, while others use a commission-based structure. In addition, extra fees may be applied for certain services, such as the use of extra software, or particular currency or funding sources. These should always be made clear by the broker so that you can see the true cost of trading much more easily.
In Singapore, as with many other countries, trading is defined as a taxable income and as such, must be declared. Personal tax for citizens of Singapore is based on a sliding scale which varies between 18% and 40% depending on income. Penalties are harsh for evasion or providing fraudulent information and are enforced rigidly. Always ensure that you maintain detailed accounts of all trading activities to avoid any unpleasant confrontations later on.
Singapore Licencing
Laws and regulations relevant to brokers and traders in Singapore have undergone radical changes in the last 12 years. This is a good thing, but it is a subject that it is hard to keep up with. At the time of writing the regulation of all financial matters in Singapore is covered under the Commodity Trading Act (CTA) 1992. Following the 2008 financial crisis, the CTA was amended and the Securities and Futures Act (SFA) was passed, giving full regulatory powers to the Monetary Authority of Singapore (MAS), which is therefore responsible for licensing.
The MAS has taken the role very seriously and operates a strict regime, with broker licenses being calibrated in terms of the 'risk' they present to such things as money laundering and user protection, amongst several others. So far, the efforts of the MAS has not only improved financial stability in Singapore but has made the environment for retail traders much safer.
In terms of user protection, the MAS has concentrated its most recent efforts in these directions:
Segregation of client accounts
Enhanced online security
Trader education via the 'MoneySENSE' program
As a trader, you are advised to use brokers licensed in Singapore but are still at liberty to use an offshore broker if that is your preference. Naturally, this comes with a higher risk factor and less protection for you as a retail trader, so we highly recommend only trading with brokers able show evidence of authentic licensing under the FCA, CySEC or ASIC governance.
When we recommend a broker, it is only at the end of an extensive review period during which every aspect of the broker's operation is explored in fine detail.
How we Recommend Brokers
When we recommend a broker, it is only at the end of an extensive review period during which every aspect of the broker's operation is explored in fine detail. Our first port of call is always ensuring that the broker holds all of the licences it claims and that it has been compliant in terms of adhering to all regulations. We ensure that where client funds are segregated that they are held by an appropriate third party, such as a major bank.
When we check the broker's website and trading platform, we are looking specifically for functionality in terms of both navigation and speed. A broker that cannot execute a trade quickly enough because its website is slow is of little use to a day trader. We also check website security, expecting https:// on every web page and a minimum of 128-bit encryption for sensitive data. We also carry out all of the same checks on mobile apps or mobile-optimised website the broker provides.
Once satisfied with those aspects, we start to think like a trader and pay attention to the trading platform itself. It is always good to see a variety of options available, which include popular choices like MT4, although a broker which has a bespoke platform, provided it offers high-level functionality is equally good. Lastly, we move onto the provision of customer support and ensure that the broker is able to provide at least one means of 'instant' contact and preferably, has support documentation evident throughout its site as a whole.
Our Review Rating System (More Info)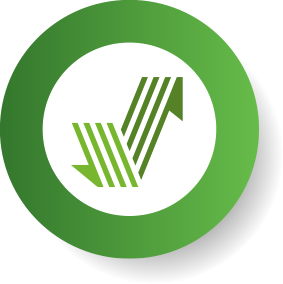 Account Types
Banking & Payouts
Bonuses & Promotions
Mobile Trading
Trade Types
Special Features
Customer Support
Expert Reviews
Meet The Author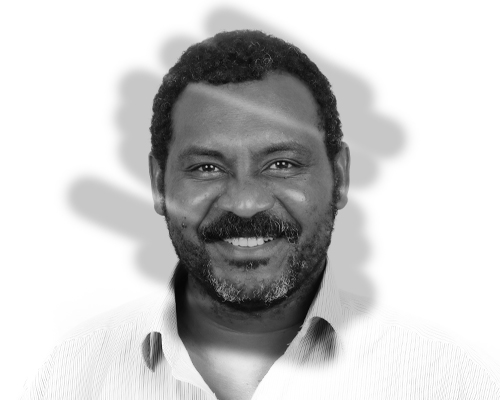 Charles Adomako
Finance Manager
Charles has worked at brokers since he finished his studies at university. Starting as a Junior Trading assistant and progressing into a Business Development we're delighted that he's been part of the team since 2015.
Related Pages
Investing News


Dec 10th, 2020 - 3:29 PM (GMT)


Dec 9th, 2020 - 4:48 PM (GMT)


Dec 9th, 2020 - 4:47 PM (GMT)