Top Rated CFD Sites
Risk Warning
/
Ad Disclosure
Risk Warning: The products offered by the companies listed on this website carry a high level of risk and can result in the loss of all your funds. You should never risk money that you cannot afford to lose.
Ad Disclosure: Some of the links that you will find on this website are advertisements for which we do receive financial gain for referring new customers.
CFD Sites in South Africa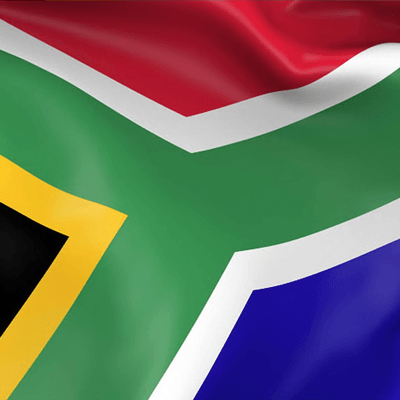 We have already explained that there are two different routes for South African traders, but the next step is how to define between good, bad and mediocre brokers. A great starting point is to look through this section of our guide which relates to some factors that are crucial to a successful day trader.
Mobile Trading
South Africa has very reliable Internet service and there is a good reason to take advantage of that fact. Nobody in the modern world will choose to be constrained to a desk for many hours when the opportunity is right there to take your work with you. In recognition of this, brokers are placing far more emphasis on providing a top-class mobile experience than ever before. Whether your preference is a high-quality downloadable application for your device or a mobile-optimised version of the main website, you will not be short of choices.
Deals And Incentives
As you study a variety of brokers, undoubtedly will see that some are almost 'over keen' to attract clients with the temptation of bonuses or other financial incentives. Although it is not always the case, this initial offer may be at the expense of overall fair trading conditions and competitive spreads and should be approached with caution. It is always a better deal in the long run that will reward you in accordance with your loyalty, by increasing your leverage, optimising spreads or reducing fees. Always look carefully at the broker's T&Cs relating to any 'great' offer you may encounter before taking it up.
Diverse Asset Types
No two brokers are the same in terms of the assets and derivatives they offer, although some of the most-traded assets, like the major currency pairs, are almost always available. Some brokers prefer to specialise, whilst others have an all-round selection in the hope of pleasing a wider client base. If you have enough experience to have a preference or trade within a niche market then you may have to look a little harder to find your ideal broker.
Good Customer Support
Unfortunately, many traders do not consider customer support of much importance until the point where they have an urgent question, or worse still a problem. That is why we always urge you to look carefully at this side of the broker's business. Generally speaking, brokers provide various ways to contact the customer support team, usually a web form or e-mail address for non-urgent matters and a toll-free telephone number for anything that cannot wait. However, when these services are available and the speed of response you can get is crucial, always aim for a broker that supports access to assistance 24 hours per day through the trading week.
Broker Fees And Tax
Todays Top Traders
| | | | |
| --- | --- | --- | --- |
| Trader | Broker | Asset | Profit |
Broker fees are an unavoidable cost of living in a trading environment. Your aim should, therefore, be to select a broker offering an account opportunity that suits your level and style of trading, even if that is a free demonstration account. If you intend day trading on a part-time basis or are new to trading, then a broker that offers a fixed-fee per trade is the best bet, but for more intense or experienced traders you may achieve more by opting for a commission-based account.
Either of these accounts may incur other costs too including account maintenance, deposit/withdrawal fees for certain payment methods, subscriptions for any automated trading apps or analytics software and currency exchange if you elect to trade using your local currency. Most of these are avoidable by choosing your broker carefully and checking out the related terms and conditions. Although this may take up a bit of your time, it could also be the difference between a profit or loss when you are trading with tight spreads.
Any income derived from your trading activity is subject to Income Tax under South African law. You will need to keep accounts showing details of every trade you make regardless of whether you made a profit or loss and any profit must be declared as income on your tax return. This law is applicable whether you use a broker based in South Africa or an offshore one.
South African Licencing
South Africa operates a very solid regulatory system for brokers and licensing them is the responsibility of Financial Sector Conduct Authority (FSCA), which took over the reins from the Financial Service Board (FSB) in 2018 and it has been said is a far more stringent regulator. Prerequisites for licensing acceptance are extensive and the licence fee is high, so it is mainly the biggest brokers who are up for the challenge.
This is a major advantage for South African day traders, not only do the bigger brokers hold multiple licences, they often include licences issued by the jurisdictions recognised across the world as being strict, for example:
FCA (Financial Conduct Authority)
CySEC (Cyprus Securities and Exchange Commission)
ASIC (Australian Securities and Investments Commission)
Generally speaking, South African authorities are very much on the side of the consumer and this is very much the case where brokers and their clients are concerned.
For traders, there is just one regulation that you must adhere to, which is concerned with the amount of money you can legally transfer out of South Africa, including to offshore destinations. The figure is currently fixed at 10 million SA Rand (about £500,000), but you will need to obtain a Tax Clearance Certificate from the revenue service first. However, it is also possible to apply for a 'single discretionary allowance' of up to 1 million SA Rand (approximately £50,000) which will only require pre-approval from your bank, but you will need to be honest about the purpose of the money, or risk a fine.
We also look at the assets and derivatives the broker offers to make sure that spreads and commission fees are competitive.
How we Recommend Brokers
The broker reviews we complete for the day trading community always take into account the especially fast-paced environment and the fact that you are highly likely to have multiple trades running at the same time. A few seconds can make the difference between a profit or loss on a tight spread, so this fact multiplies the need to have a broker who can execute trades immediately and provides a platform that can 'keep up' in real-time.
Alongside the need for speed, we check out every broker's credentials and ensure that the licenses they claim to hold are verifiable and that they have been seen to conform to any regulations over a reasonable period of time. We also look at the assets and derivatives the broker offers to make sure that spreads and commission fees are competitive.
We always rate the customer support provided by brokers, as we feel this gives a good indication of their overall attitude to clients. For day traders, the ideal scenario is to have a 24-hour toll-free phone number available for urgent situations, but in addition to that to provide an overall feeling that nothing is hidden and any information or help you need is made easily accessible from the broker's website.
Our Review Rating System (More Info)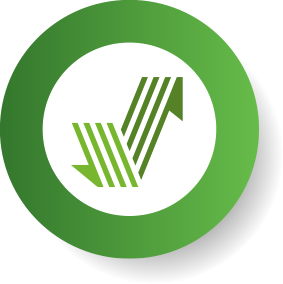 Account Types
Banking & Payouts
Bonuses & Promotions
Mobile Trading
Trade Types
Special Features
Customer Support
Expert Reviews
Meet The Author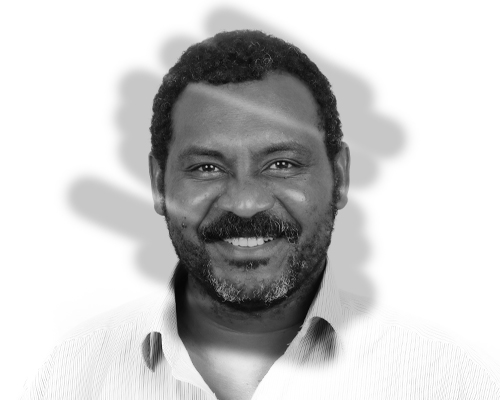 Charles Adomako
Finance Manager
Charles has worked at brokers since he finished his studies at university. Starting as a Junior Trading assistant and progressing into a Business Development we're delighted that he's been part of the team since 2015.
Related Pages
Investing News


Dec 10th, 2020 - 3:29 PM (GMT)


Dec 9th, 2020 - 4:48 PM (GMT)


Dec 9th, 2020 - 4:47 PM (GMT)